Through this unprecedented time of physical separation, the FirstOntario Performing Arts Centre continues to strive to find ways to bring our community together through the arts. #NiagaraPerforms was launched as an online series in mid-April as a platform to connect local artists and audiences and has attracted more than 15,000 livestream patrons to date.

We believe that arts and culture, in all its forms, make our communities better places to live by helping people to better understand their identity and connect through shared arts experiences.

"We may be physically distant but our community remains strong as we continue to share experiences online," says Sara Palmieri, Programming and Marketing Manager. "Performing arts organizations have long prided themselves on providing an important way for individuals and communities to connect, be entertained and have important dialogue. We miss bringing people together in our beautiful venues and will continue to find ways to serve and support the artists and audiences of our community with high-quality, homegrown programming."

As a cultural hub for Niagara, the FirstOntario PAC has engaged artists from previous editions of the popular Hear! Here! Niagara Music Series as well existing partnerships with local arts organizations to participate in the series. The next group of artists includes: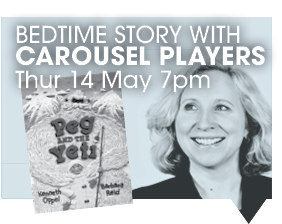 Thursday 14 May, 7pm – Carousel Players Artistic Director Monica Dufault will share a reading Peg and the Yeti by Kenneth Oppell. Afterwards, Monica will show you how you can make your own Yeti craft at home. Check out the FirstOntario PAC's website for craft details. Suggested for ages 4 to 10.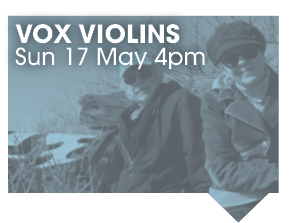 Sunday 17 May, 4pm – Vox Violins' music is fun, lively and interactive. Together, Beth Bartley and Mark Clifford are multi-instrumentalists that have two lifetimes worth of shared music from Celtic fiddle tunes, Canadian folk ballads, blues classics to rock 'n' roll grooves.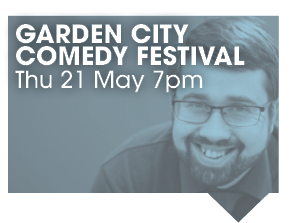 Thursday 21 May, 7pm – Garden City Comedy Festival Director David Green performs a live stand-up comedy performance with special guests Thomas Calnan and Fiona O'Brien.



Sunday 24 May, 4pm – Joe Lapinski is a local musician, songwriter and producer who will guide the #NiagaraPerforms audience through an uplifting set of music, spanning his career, plus new never heard before songs.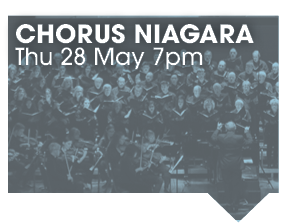 Thursday 28 May, 7pm – Chorus Niagara's Artistic Director Robert Cooper will host a watch party of the recent Canadian premiere by the Chorus Niagara of "Who We Are" by local composer Glen Rhodes and "Earth and Fire" from Elements Suite by Katerina Gimon. Both were performed and filmed previously in Partridge Hall.

The FirstOntario PAC's #NiagaraPerforms online series features live concerts from Niagara musicians every Sunday at 4pm and content from community partners every Thursday at 7pm. Live and interactive performances will be available for viewing through the FirstOntario Performing Arts Centre's Facebook and YouTube channels. The performances will also be rebroadcasted on YourTV Niagara on Cogeco every Monday and Friday at 8pm.

#NiagaraPerforms provides a platform and artist fees for local artists to share performances with online audiences as a local take on the National Arts Centre's #CanadaPerforms series. #NiagaraPerforms alumni include Mark Lalama, Gordon Cleland, Laurel & Hulley, Suitcase in Point, Suzie Vinnick and TD Niagara Jazz Festival.

Previous perfomances can be viewed online here and new performances will continue to be announced every two weeks.